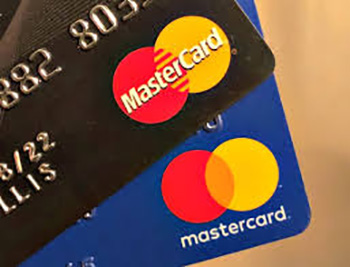 Why It's Good Business To Accept MasterCard Credit Cards
Does your business need to accept MasterCard credit card payments in Canada?
Building a successful business in today's challenging economy means you need to optimize every single opportunity. We understand how hard you work to provide top-notch value and best-in-class service to your customers, but are you giving them the most convenient payment options?
MasterCard is one of the two most commonly held credit cards. Canada First helps you to accept MasterCard whatever your business size.
While some businesses don't accept credit cards due to the cost, with Canada First's cost-plus pricing you'll save on processing fees while making payments more convenient for your customers.
Benefits Of Accepting MasterCard
Whether you're a new business or an established enterprise, accepting MasterCard will have a big impact on your bottom line. Some of the most significant benefits of accepting MasterCard include:

Increased Sales
Consumers spend more when they're not constrained by cash on hand. You may see increased purchases of higher-margin products as well as specialty items. And customers may visit your store more often.
Customer Satisfaction
Your customers will appreciate the fact that you allow them the flexibility to pay the way they want to pay—including by credit, debit or prepaid cards. Happier customers are more loyal customers.
Speed of Checkout
You'll speed your customers through checkout with rapid electronic payment. No more counting change or waiting while customers write cheques.
Improved Efficiency
Electronic card transactions can save you time and money by minimizing cash handling and payment reconciliation, giving you more time to do more important things—like managing and growing your business.
Safety
With lower volumes of cash, you're less vulnerable to theft and pilfering.
Simple Currency Conversion
Electronic payments on MasterCard credit cards are settled in the currency in which you sell your goods and services, regardless of where the Cardholder is from. If you sell in US or Canadian dollars, that's how you'll be paid.
What is the MasterCard Interchange?
Interchange is the fee collected by the customer's credit card bank (the MasterCard card-issuer) on every transaction. These rates are set by MasterCard every year and apply to all processors. In other words, this is the true cost that the processor has to pay on every transaction. The interchange rates are part of our Cost+ pricing program. The tables below provide a breakdown of the current MasterCard interchange rates.
MasterCard Canada Interchange Rates
Swipe/Chip Premium High-Spend (World Elite)
Keyed Premium High-Spend (World Elite)
Recurring Premium High-Spend (World Elite)
Emerging Markets/Charities
Swipe/Chip/Keyed Consumer
Swipe/Chip/Keyed High-Spend
Swipe/Chip/Keyed Corporate
Swipe/Chip/Keyed Premium High-Spend (World Elite)
Swipe/Chip Premium High-Spend (World Elite)
Groceries and Supermarkets
Swipe/Chip Premium High-Spend (World Elite)
Swipe/Chip Premium High-Spend (World Elite)
Assessments and Association Fees
MasterCard Acquirer Digital Communication (Ecommerce) Fee
Fixed Acquirer Access Fee
Account Status Inquiry ($0 transaction)
Address Verification Service (AVS)
Security Code Verification (CVC)
MasterCard International Cross-Border (CAD)
MasterCard International Cross-Border (USD)
* HST is charged to the acquirer/processor on network card-brand, association and cross-border fees. MasterCard's listed card-brand fees is 0.0800% respectively. Because this is an absorbed cost by the acquirer who are not allowed to claim ITCs in Canada, the HST on the card-brand fee cannot be used as an ITC by the merchant. Does not apply to interchange, per transaction or cost+ fees. Below are list to the official MasterCard interchange tables.
* MasterCard Canada Independent Businesses
Books Periodicals and Newspapers
Home Supply Warehouse Stores
Lawn and Garden Supply Stores
Freezer Locker Meat Provisioners
Misc Food Store/Convenience Mrkt/Splty Vending/Macs
Alternations Mending Seamstresses Tailors
Eating Places Restaurants
News Dealers and Newsstands
Pet Shops/Pet Foods and Supplies
Cleaning Garment and Laundry Services
Laundry Services Family and Commercial
Hat Cleaning Shops/Shoe Repair Shops/Shoe Shine
Automobile Parking Lots and Garages
Let's Work Together
Get in touch and ask us for a quote or ask a question about what solution is best for your business. Call us at 888-616-6967 or click to send an email. We're here to help.