Accept Credit Cards With A Virtual Terminal
Your virtual terminal is a secure web page that lets you process credit card transactions.

Process transactions, authorizations, or refunds in seconds wherever you are (trade show, conference, in your office, etc.).

Never miss a sale or waste dollars on payment terminals.

No expensive equipment to purchase.

Use your desktop, laptop, tablet or smartphone; connect to the internet, and you're ready to take payments.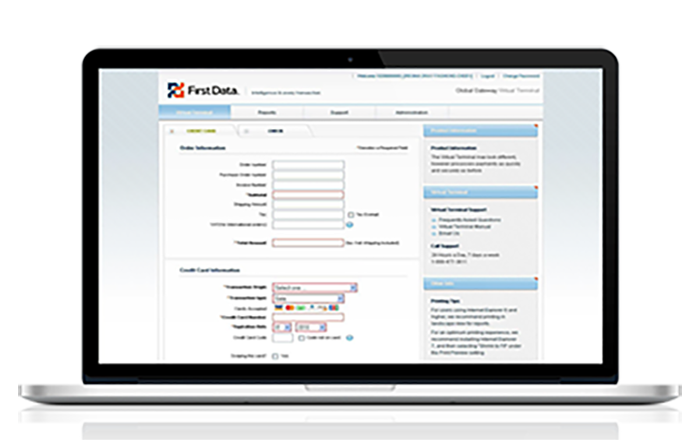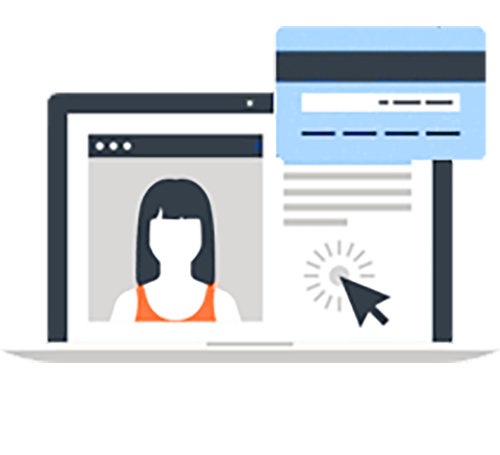 The Benefits of A Virtual Terminal
The virtual terminal can be scaled to meet all your processing needs.
With the Virtual Terminal, you can accept card transactions without having to purchase a Payment Terminal or other costly hardware or software.
The Virtual Terminal allows you and your staff to process transactions from almost anywhere as long as you have an Internet connection. All that you need is a computer and access to our SSL-protected, PCI compliant online member area.

How The Virtual Terminal Works
⇒ Enter Transaction Details
✧ Process sales, authorizations and refunds using a virtual terminal on any web browser. Accept Visa, MasterCard, Amex, Discover and more.
✧ Log in using your preferred web browser.
⇒ Type In Your Customer's Card Information
✧ Type in your customer's credit card number, the amount of the transaction and your customer's name, and then hit the submit button
✧ We are Level 1 PCI Compliant and use the same level of SSL encryption as the big banks in Canada. You don't have to worry about the setup. We handle all that for you.
✧ The payment is completely secure and you capture your funds instantly.
✧ Everything about the virtual terminal is simple and efficient.
⇒ Send A Custom Email Receipt
✧ When a sale is complete, you can send your customers an email receipt straight to their inbox.
✧ If you'd like an email receipt to be automatically delivered to your customer you have the option of including the customer email address, and other order information if desired.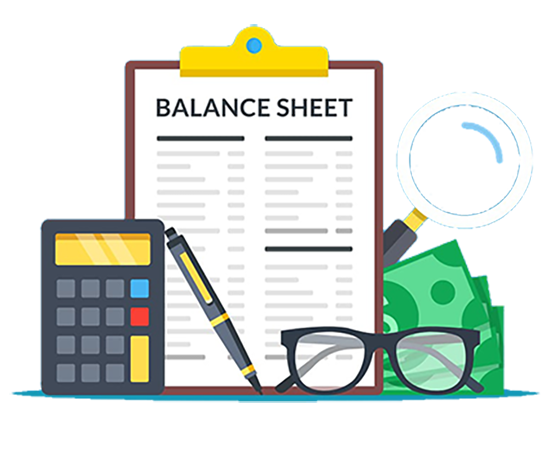 Save Money Using A Virtual Terminal
If you process transactions when your customers are not physically present, you can save money by using a virtual terminal.
Point Of Sale machines are no longer required to securely process credit card transactions. Originally designed for a traditional retail (storefront) setting, traditional credit card processing hardware is costly, bulky and only efficient if your customer is physically present with their credit card.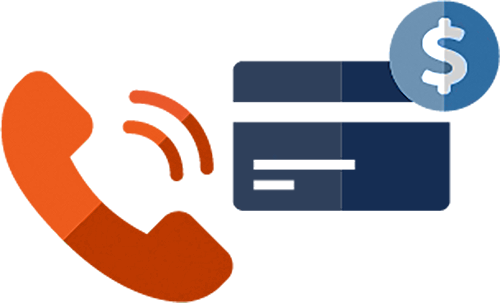 Cost Savings With Virtual Terminal When Taking Phone Orders
Many business owners don't realize that when orders are taken over the phone the transactions are processed as "card-not-present" transactions – which incur a higher transaction fee. Payments processed through your Virtual Terminal clear exactly the same way as an E-Commerce payment, which means lower fees.
This means that a Virtual Terminal provides you with a cost effective payment processing solution any time you can process transactions without your customer being present.
When you process a transaction using a traditional credit card or POS machine, you physically swipe or insert your customer's card. If the card is not present, the merchant is penalized with a "non-qualified" surcharge.
A "non-qualified" surcharge means that the processor is charging you more for the transaction because you did not physically have the card present when processing the purchase.
When you process a purchase with a virtual terminal you are expected to key in the transaction details. You will not incur any surcharges or "non-qualified" fees because the customer was not physically present with their credit card. This can lead to a huge cost savings if you have a business that has been processing transactions for phone based orders through a traditional POS machine.
In our experience the typical merchant will see a savings of about 0.50% when switching to a virtual terminal (but it depends on your industry, volume and rates with your current processor). Get a quote to see how much switching to a virtual terminal will save your business.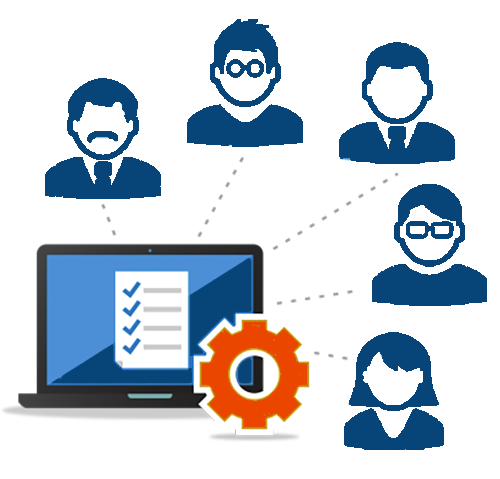 The Virtual Terminal Can Be Used By Multiple Users Simultaneously
Traditional POS hardware can only be used by one employee at a time. A virtual terminal can have an unlimited number of employees (for example an entire call center) using the system at once. You can easily assign permission levels to customize what each employee is able to see or access within the system.
This is also a major advantage if you operate a business with multiple locations, as the virtual terminal can be used across the entire business regardless of whether you have multiple physical locations.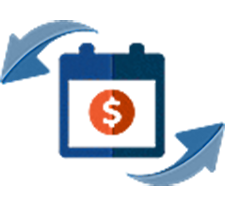 Recurring Billing Is A Snap With A Virtual Terminal
We offer free access to a data vault / recurring billing platform. Some merchants need recurring billing but don't want to store sensitive credit card data due to PCI compliance issues that it raises. We offer tokenized recurring billing at no additional charge. You can do automatic recurring billing, or can send subsequent 1-off transactions at any point in time. You control the billing, we reduce your PCI burden by reducing your interactions with cardholder data..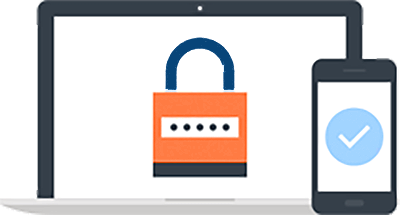 Secure Processing – Important to You and Your Customers
The virtual terminal is highly secure. You can safely store customer data for faster, friction-free transactions and you can input up to 5 credit cards for each customer. We use tokenization to ensure you are PCI-compliant and never store sensitive credit card data in your system.
The security features are activated when you log into a highly encrypted page using a standard web browser. Once logged into your account, you enter your customer's credit card number, the amount you wish to process and press the submit button. Once the transaction is submitted, you no longer have access to the card number. When the approval is returned, you get an a (for example, if a customer asks for a refund.
Once you've processed the transaction, you can even go back and bill the card again, but you don't have to worry about storing any sensitive cardholder data.
The virtual terminal also supports some of the most advanced fraud screening tools available. These tools help to ensure that greatest level of security when performing a credit card transaction in which the customer is not physically present.
Let's Work Together
Get in touch and ask us for a quote or ask a question about what solution is best for your business. Call us at 888-616-6967 or click to send an email. We're here to help.