Credit Card Processing Fees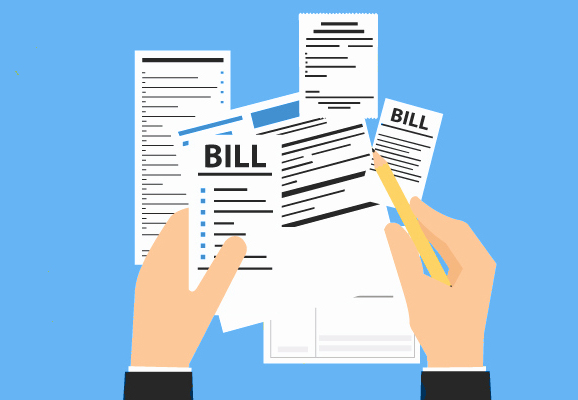 How Much Will Credit Card Processing Fees Cost
Get the best pricing options customized for your business – And no hidden fees!
⇒ Merchant rates as low as .087*
Have You Seen A Low Advertised Credit Card Processing Fee?
Are you looking for the best credit card processing for your business. You've probably seen some unbelievably low …too good to be true…advertised rates and promotions.
If you already accept credit cards, you might be looking at the fine print on your statement and wondering if you're getting the best pricing on your merchant services account. You're right to ask because processors' sales reps often try to persuade you that they're giving you a great deal. However, they often misrepresent how your credit card processing fees will be calculated and how much you'll really be paying.
The fact is, the credit card processing fees that you pay are really a combination of three separate fees. Specifically, Interchange Fees, Assessment Fees, and the Payment Processor's Markup. You can negotiate some but not all of these fees.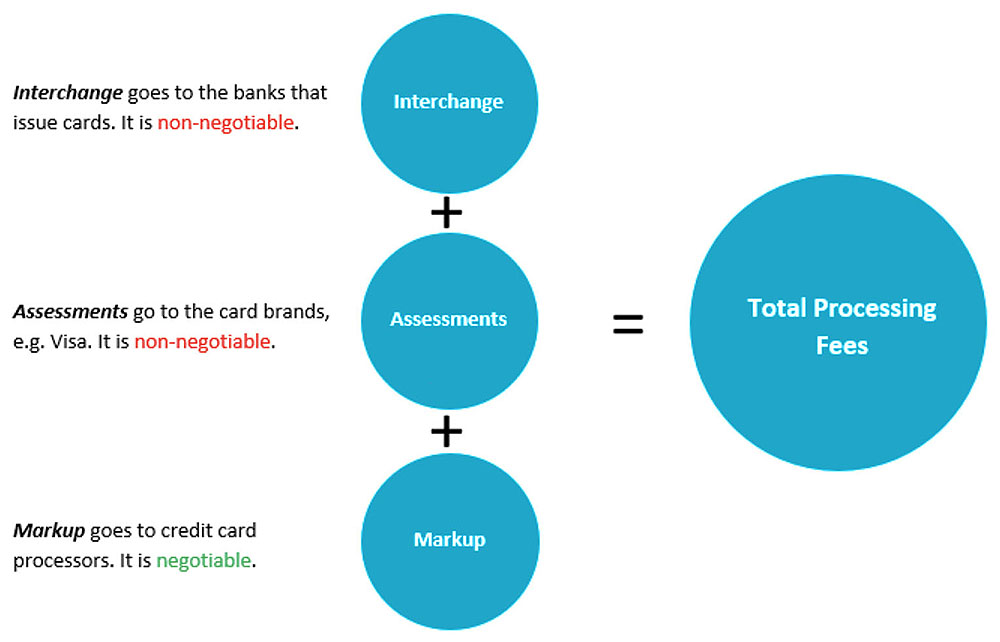 Low Credit Card Processing Fees may look appealing, but there's more to your credit card processing bill than meets the eye.
Most monthly credit card processing statements are so complex that few business owners take the time to read them. They find it almost impossible to understand the credit card processing fee structure on their statement. In addition, it's difficult for them to identify the hidden fees that they didn't know they were signing up for. When they do investigate, more often than not, they find out that they're paying more in credit card processing fees than they had expected.
We provide a detailed explanation of how credit card processing fees are set, and the various fee components that make up your credit card merchant fees HERE. Similarly, we explain how you can reduce your credit card processing fees. In other words, we'll explain how you can keep more profits in your business.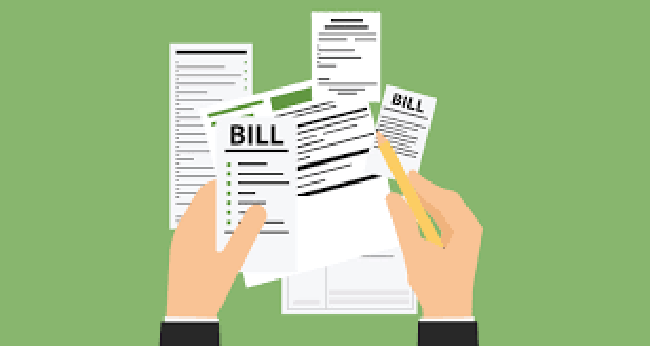 Do You Know Your 'Effective' Rate?
Your Effective Rate is what you are REALLY PAYING for your credit card processing fees. It is a combination of two fees:
1 – Credit Card Processing Fees (also known as "assessment" or "interchange") that you pay the payment card brands like Visa®, MasterCard®, Discover®, and Interac.
2 – Fees paid to your credit card processor, like First Data, Elavon or Global Payments.
However, examine your credit card processing statement. Chances are your effective or actual rate is probably quite a bit higher than you thought.
Let us review your statement and give you a free assessment of how much less you could be paying with the right credit card processing package for your business.
Understand What You're Getting and What You're Paying For
Our goal is for you to be confident about what you are getting for the credit card fees you're paying and understand what you're paying for. We promise that our fees are Completely Transparent – there are no hidden fees and never will be.
We promise to give you a completely customized approach to pricing. Above all, we promise to give you the best pricing and the best credit card processing rate possible for your particular business and your specific circumstances.
How Do We Do That?
Your account manager will talk to you about your business and what kind of payment processing your business needs. Based on this discussion, we'll provide you with your best pricing options.
In addition, if you're already processing credit cards, we'll look at your current statements and rates to determine where we can deliver better value and better service.
The Result
You'll get a completely customized, fully transparent payment processing solution for your business – and you'll understand exactly what you're paying for and why.
Scalable Solutions For Every Business
Our range of industry-leading payment products and services can help support your business as it grows, through every stage.
Stress-Free Setup
We'll get you up and running quickly and easily, helping you integrate our products and services to make doing business that much easier.
By Your Side 24/7
Our support team is available by phone and email to help resolve any questions you may have.
Canada First Makes It Easy To Accept:

Let's Work Together
Get in touch and ask us for a quote or ask a question about what solution is best for your business. Call us at 888-616-6967 or click to send an email. We're here to help.
*Our rates start at 0.87%, but can vary from industry to industry. Every industry has different rates. Please contact us so we can properly price out processing costs for your business.