We understand that your business may be new to processing payments online.
Here, we explain how E-Commerce works, what a payment gateway is, and the issues you should be aware of when building an e-commerce website or incorporating online payments into your existing website.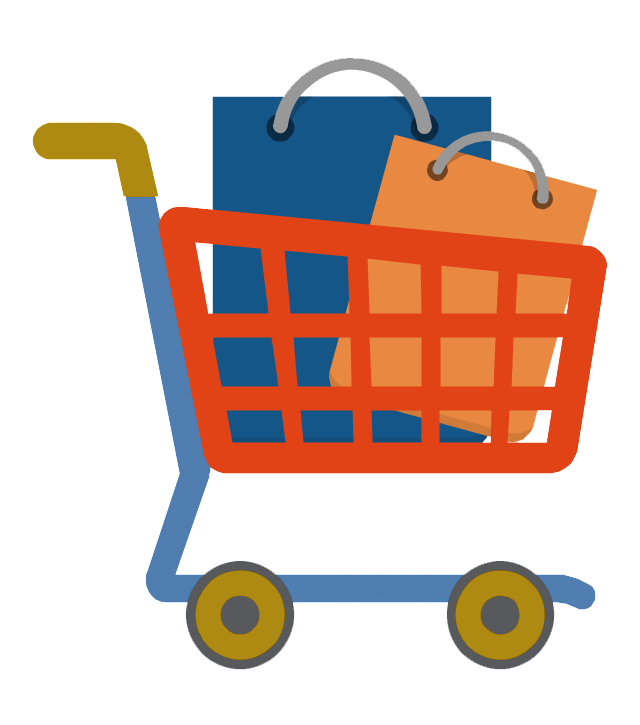 The Basics:
How To Accept Payments Online – The Components of an E-Commerce Website
You'll need four components to process online payments.
1. A website
2. A shopping cart
3. A payment gateway
4. A merchant account
These components work together to enable your customers to buy your products and services online. Itc really isn't that complicated. As you're probably aware, hundreds of thousands of businesses have an online presence and offer online shopping. It's possible to buy almost everything online – from groceries to gambling to booking a grooming appointment for your pet. There's no reason why your business can't do so as well. We'll break each of these three components down below.
1. Your Website
The internet isn't limited to searching for information or connecting with people but is a robust platform where you can buy and sell products and services. An e-commerce website is a website which allows your business to sell products and services to your online audience. In fact, an increasing number of consumers prefer making most of their purchases online – so having a website with e-commerce capability for your business can really boost your sales. .
Why You Need An E-Commerce Website
1 – Having an E-Commerce Website gives you a wider customer reach. Basically, it means you're able to sell your products or services through the national or global platform of your e-commerce website. Having a bigger audience means having the opportunity to sell more.
2 – An e-commerce website gives you the ability to be open 24/7. Your e-commerce Website gives your audiences the ability to purchase from you not just during regular store hours but any time they are ready. Whether its 3 in the morning, Sunday or a holiday, your e store is always open. This also helps you to make more sales, and boost your profits.
3 – You'll get better conversion rates when you have an e-commerce website. Having an e-commerce platform helps you to increase your conversion rate since your audience gets a chance to buy from you as soon as they see what they want rather than wait to visit your store.
4 – Setting up an e-commerce website and online store is easier and cheaper to set up and run than an actual physical store. There are many good website development and management platforms which can easily do this task for you at reasonable rates.
5 – Having an e-commerce website gives you a competitive edge over similar businesses who may not yet have gone online. Customers look for the easiest and cheapest way to make their purchases and search online for the products and services they want to buy. Having an online store not only helps you to retain your existing customers but also attracts new ones.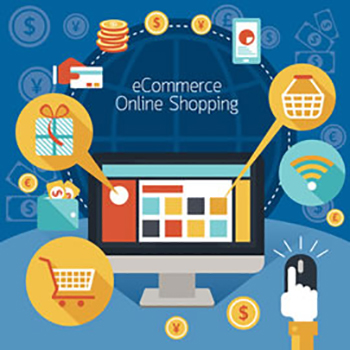 2. Your Shopping Cart
Shopping cart software is a simple software program that runs on your website. As your customers browse through your site they look at products or services and decide what they want to buy. The job of your shopping cart software is simple. It keeps track of the products your customers want to purchase as they browse through your website and "add" products to their "cart". Your shopping cart software powers the "Add to Cart" buttons that you've seen on many e-commerce websites.
When someone presses the "Add to Cart" button the shopping cart software adds the product to the list of things they want to purchase. When the customer is done browsing and wants to complete the order they'll click on the button that says something like "Checkout Now".
When that happens the shopping cart software really kicks into gear and starts its real job. The shopping cart adds the cost of all products the purchaser has selected, and calculates the subtotal for the order. When the shopping cart has figured out the order subtotal it still has other calculations to make.
Your shopping cart has a tax and shipping sub-program. For example, you may have configured your shopping cart to charge a flat $20 shipping fee to customers located in Canada. The same principle applies to taxes.
Your shopping cart will look at the purchaser's delivery location and decide (based on how you've configured your shopping cart) how much tax should be charged to the customer.
At that point the shopping cart software has figured out the subtotal, taxes and shipping costs for the order. It now has enough information to finalize the sale. This is where the second component of an e-commerce transaction comes in: the Payment Gateway.
Some businesses have web developers build custom shopping cart software for their website. Others may choose to use pre-made shopping cart software that can be installed on any website. There are hundreds of existing shopping cart programs to choose from. Some are extremely easy to use, while others are targeted towards advanced webmasters.
Picking a good shopping cart can be a daunting process if you are new to e-commerce and have just started your research. We maintain a list of compatible shopping carts that work with our credit card processing service. If you would like some help selecting a good shopping cart for your business don't hesitate to contact us.
3. Your Payment Gateway
The function of your payment gateway is quite simple. Basically, the payment gateway performs the same function as the credit card machine or point of sale system when you buy something at any retail store. The difference is that with a payment gateway the transaction takes place online and your payment / credit card information is processed online. The shopping cart securely encrypts your credit card and order details and sends it to the payment gateway to be processed.
The payment gateway contacts the credit card's issuing bank and to see if they have sufficient funds to pay for the sale. If yes, then the card issuing bank returns an authorization and the funds are debited from the customer's credit card.
When the funds are processed and debited from the customer's credit card account, they must be sent somewhere. This is where the last step of an e-commerce transaction comes into play: the role of the Merchant Account.
4. Your Merchant Account
When your payment gateway processes the sale transaction and your customer's credit card is charged for the sale, that money has to go somewhere. That "somewhere" is your business bank account. More specifically, the funds from your credit card sales are deposited into a special type of bank account that is called a "merchant account".
That really is all a merchant account is. It's just a bank account that is used to hold funds captured from your credit card sales. Then, once per day the money is sent out of your merchant account and into your regular business bank account.
What We Include With Our E-Commerce Set Up
We make it easy for you. When you ask us for an e-commerce set up we include both a merchant account and payment gateway with our service. If you have a website, all you need to do is tell it to start sending your transactions to us. In other words, you setup your shopping cart software to use our service. In a practical sense, it means that you can select from dozens of compatible shopping carts, install it on your website, and begin processing payments through our credit card processing system.
Let's Work Together
Get in touch and ask us for a quote or ask a question about what solution is best for your business. Call us at 888-616-6967 or click to send an email. We're here to help.