Wired And Wireless Credit Card Machines
Traditional terminals and credit card machines for modern businesses.
Accept credit and debit payments using Chip and PIN, Tap and Pay, and Mobile Wallets.

⇒ Merchant rates as low as .087*
Clover Flex Credit Card Machine
The mobile Clover Flex credit card machine offers you maximum flexibility whether you're checking out customers waiting in-line, table-side at a restaurant, or at the counter of your store.
Flex's portable size lets you take orders, process transactions, print receipts, get customers' signatures, and even adjust tips right on the spot.

Clover Mini
The Clover Mini Credit Card machine offers swipe, EMV chip and contactless payments, and it's as powerful as it is eye-catching.
Whether you want just a basic terminal, or all the bells and whistles, Clover Mini gives you choices of both components and apps.
Poynt 5 POS
Sleek and sophisticated, this smart credit card machine is the size of a cellphone and features a powerful business intelligence hub and access to the app marketplace to customize it to your needs. Access sales data, track inventory, manage employees, accept mobile wallets and more with Poynt 5.
Ingenico Move/5000
Boost sales on-the-go with a world of business apps.
Create new consumer experiences by combining payment and mobility
Accept the broadest range of payment methods on-the-go
Meet the most demanding use cases with a range of connectivity options
Ingenico Desk/5000
Open your countertop to a world of business apps.
Create new experiences combining
payment and rich business apps
with an intuitive touchscreen interface
Accept the broadest range of payment methods on-the-go
Meet the most demanding use cases with a seamless connection to external devices
Ingenico IWL255 Credit Card Machine
Bring compact, reliable 3G wireless mobility to your point of sale.

All Wireless Connectivity
With 3G cellular technology–you get enhanced network quality of service
Designed for Mobility
Extended battery life in a lightweight, robust, compact design.
Accept All Payment Options
The iWL 255 accepts EMV chip & PIN, magstripe and NFC/contactless payments.
Ingenico IWL250
Long Range Wireless Credit Card Machine
Ingenico's new pocket-sized iWL250 is compact, easy to use, handle and carry. This includes a full set of payment capabilities, including smart card (chip card), magnetic stripe card, and embedded contactless (NFC) all in your pocket.
Ingenico ICT250 Credit Card Machine
With chip card reader (chip and PIN/EMV), makes it easy for you to process in-store retail payments securely.
Easily accept Tap & Pay (NFC) cards, including Apple Pay.
Converge Payment Gateway
Never Miss A Sale
Process transactions in all payment environments, including in-store, back office mail/telephone order (MO/TO), mobile and e-Commerce.
Virtual Terminal
Away from your Point of Sale device but don't want to miss a sale? Our Virtual Terminal gives you the flexibility and convenience of processing payments—and, refunds—wherever you happen to be.
Just log in to your Web Dashboard from a smartphone, tablet, or computer and you're ready for business anytime, anywhere.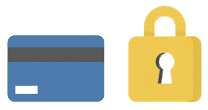 Process Transactions Securely
Each of our wired and wireless credit card machines encrypt cardholder data, ensuring sensitive information is always safe and secure for every transaction. We think security should be one less thing you have to worry about
Let's Work Together
Get in touch and ask us for a quote or ask a question about what solution is best for your business. Call us at 888-616-6967 or click to send an email. We're here to help.