Pay At The Table Terminals
Maximize Your Restaurant's Productivity.
Canada First offers the widest selection of the most popular Wireless Credit Card Processing Terminals.
All of our Pay At The Table terminals easily integrate your payment processing with any of 13+ certified Restaurant Management Systems (RMS). Every transaction is encrypted and secured.
The [email protected] application protects against fraud and speeds up the payment process for both guests and servers.
Benefits For Your Business
Higher Table Turns
A typical payment transaction involves a server leaving the check at the table in a billfold. The customer leaves the card in the billfold and waits for the server to return which can takes upwards of 10 or more minutes. Then the customer waits again for their receipt. Increasing table turns means an increase in profits.
Reduced Identity Theft
Pay-at-the-table prevents cards from being taken from the customer by servers and skimmed: customer's credit card data can be collected from hundreds of customers in a week by fraudulent servers who collect the data and sell it for profit. [email protected] eliminates that possibility by keeping cards out of servers' possession.
Higher Tips For Servers
Bringing the payment device to the table leads to more table turns and increased face-time, as well as higher customer satisfaction, resulting in better tips for servers.
Reduced Chargebackcs
Reduced chargebacks. Chargebacks have been on the rise. By accepting chip and PIN payments, chargebacks and fraudulent transactions are drastically reduced.
Maximized Payment Security
Maximized payment security. Every transaction is encrypted and secured; so you no longer store actual credit card numbers. Protect your guests, improve service and even increase business all with the easy-to-use [email protected] application and terminal.
Clover Flex
The mobile Clover Flex offers you maximum flexibility whether you're checking out customers waiting in-line, table-side at a restaurant, or at the counter of your store.
Flex's portable size lets you take orders, process transactions, print receipts, get customers' signatures, and even adjust tips right on the spot.

Do you already use a POS system and software?
We can easily integrate your existing system with one of the 13+ certified restaurant POS solutions. Some of our certified partners are listed below and we are adding more all the time. Contact Us to learn more.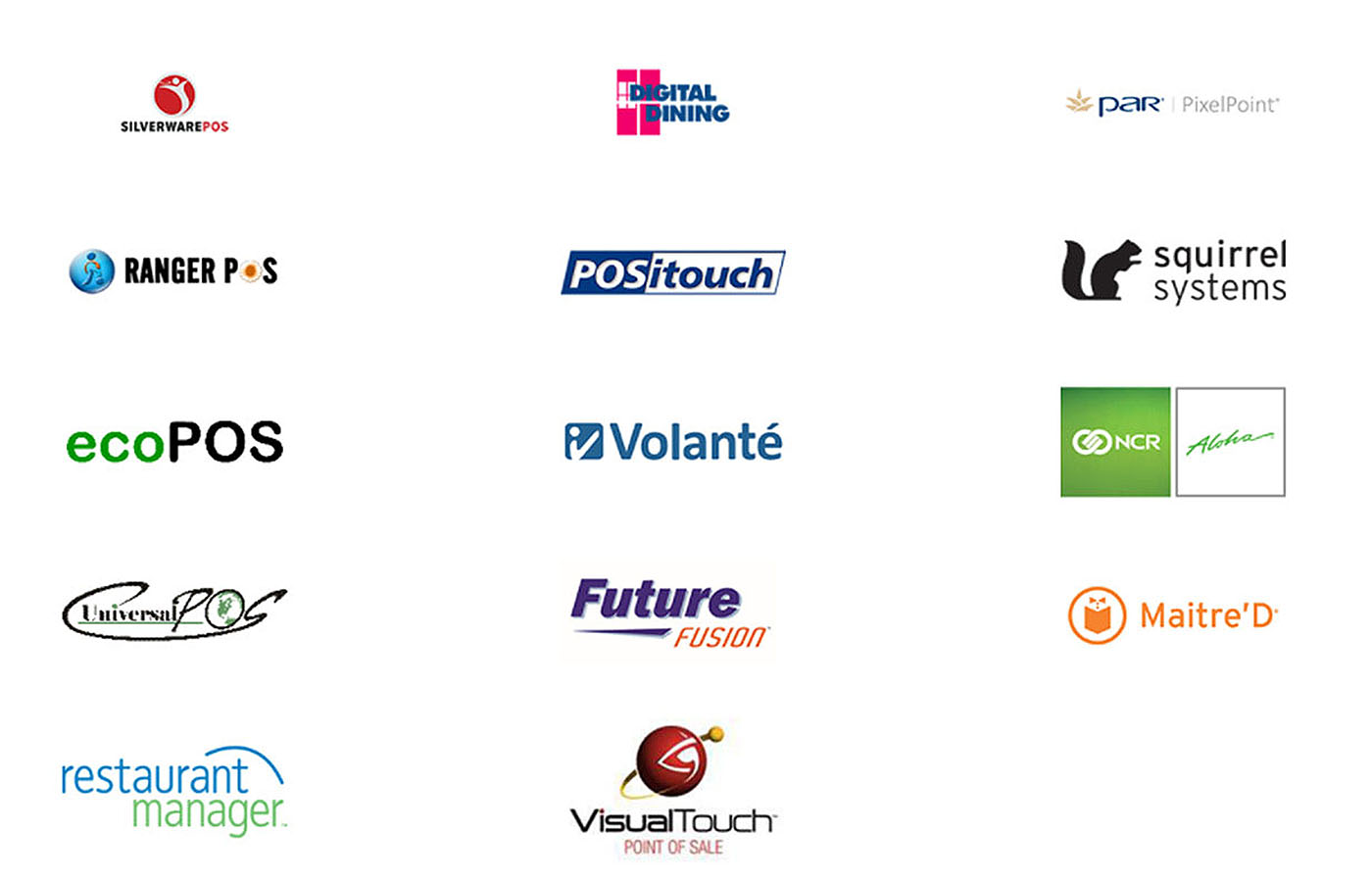 Let's Work Together
Get in touch and ask us for a quote or ask a question about what solution is best for your business. Call us at 888-616-6967 or click to send an email. We're here to help.