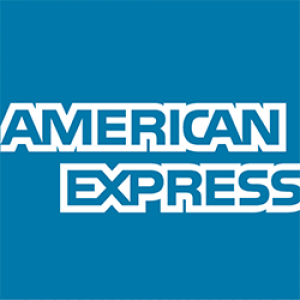 Why It's Good Business To Accept American Express Cards
Canadian consumers currently use over 5 million American Express Cards. This represents a huge number of potential customers. With such a strong, long-term loyalty to the brand it makes sense that customers might not patronize a business that doesn't accept their Amex card.
Attracting those high-spending American Express Card holding consumers can be critical to your business success.
Benefits Of Accepting American Express Cards
Canada First believes that accepting Amex Cards is a smart and affordable business move because we offer:

Simplified payment management with all card payment information included in one statement.
A single contact point for support means merchants no longer need to contact American Express for card transaction and billing issues.
Potentially lower costs make it less expensive to accept Amex with lower rates available.
Faster payment because only one deposit is necessary for all card networks. Our processors assumes the risk and liability for American Express transaction processing, and we provide the same 24/7 merchant support for questions that we offer for other card brands.
Accepting Japan Credit Bureau (JCB) Cards
The Japan Credit Bureau (JCB) is a Japanese credit card network. Although the network is not as popular in North America as Visa and MasterCard, JCB is accepted worldwide. JCB operates through the American Express network and allows you to serve more customers globally.
American Express OptBlue®
Merchants processing less than $1,000,000 per year in American Express transactions may be eligible for the American Express OptBlue program. Standard Amex OptBlue wholesale discount rates apply.
Please note that some industries do not qualify for the Amex OptBlue registration and need to signup with Amex directly on their website.
How To Set Up An American Express Merchant Account
New merchants looking to add Amex to their accepted card choices must first register with American Express as a merchant. We handle the registration process for you – so all you need to do is let your First Data representative know that you want to accept Amex credit cards – and we'll take care of the rest.
If you are a merchant who already accepts American Express cards, First Data can take over the role of authorizing your Amex payments. All you have to do is provide your Amex Merchant ID upon signup. Your Amex ID will remain the same.
American Express OptBlue Wholesale Discount Rates
Amex Mail Order & Internet
Amex Mail Order & Internet
Assessments and Association Fees
Amex Network Fees
Applies to all transactions.
Amex International Cross Border Fee
Applies to all international transactions
Amex Keyed Fee
Applies to all manually keyed transactions
Let's Work Together
Get in touch and ask us for a quote or ask a question about what solution is best for your business. Call us at 888-616-6967 or click to send an email. We're here to help.