Do You Think You're Stuck In A Contract With Your Current Credit Card Processor?
Unlike Canada First most Canadian credit card processing providers insist on 3 to 5 year agreements. Many include early termination fees ranging from $250 to over $5,000. You should be aware that many credit card processing contracts also have auto-renew clauses which make it difficult to switch processors when you decide to do so. Fortunately recent measures have provided Canadian merchants with some options to help them get out of their contracts early and without penalty.

Whether Your Business Is Big Or Small – We Make It Easy For You Pick Perfect Credit Card Processing Setup For You!
Be Careful of Other Processors Paying for your Cancelation Fee!
While this may seem like a great option, make sure to examine all aspects of this offer before you agree. It is possible that a processor offering to pay for your cancellation fee will make up for that expenditure by charging you additional fees such as application fees, administration or setup fees, undisclosed high processing rates, lease agreements and other hidden fees. Be careful that you don't jump from one unsatisfactory credit card processing relationship to another. Check out our list of tricks that some credit card processors use – and find out how you can protect yourself and avoid unnecessary charges.
Be Careful of Entering Into Lease Agreements
Equipment lease agreements are frequently used to lock you into a long term relationship with a credit card processor which may not be in your best interests. Although some equipment lease agreements fall outside of the Code of Conduct and are often tied to a non-cancellable personal guarantee, those which are arranged through the processor, the processor's representative or through a related business may be covered by the Code.
It can be very difficult to end a lease agreement. If you insist on leasing you might consider contacting the equipment leasing company (usually a third-party) and ask about lease buy-out options. Unfortunately most terminals are not reprogrammable by another processor to which you might choose to move your business. Canada First offers reasonably priced terminals, cash back bonuses as well as convenient rentals, so you don't have to worry about a costly terminal buyout, or a long-term contract.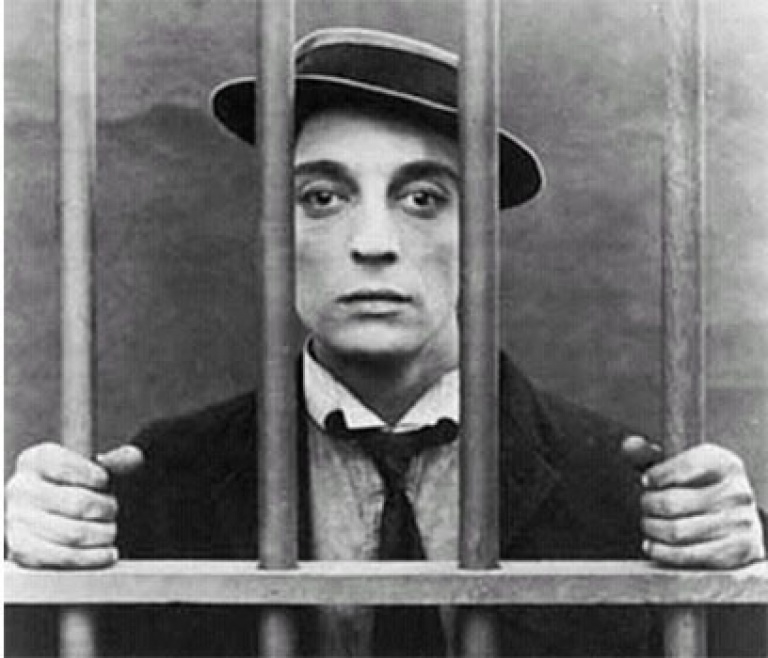 Break Your Contract By Leveraging The Relationship You Have With Your Bank
It might be possible to rely on your relationship with your bank to help you get out of your credit card processing contract. Most processors are either bank-owned, or have a profit sharing agreement with a bank. For example, Moneris is jointly owned by RBC and BMO and many merchants using Moneris will be doing business with one of those banks. If you are a customer of a bank which has an interest in the credit card processing company with whom you have a contract, you should consider using your existing banking relationship as leverage asking that they waive any early termination fee or risk losing your banking business altogether. You'd be surprised on how effective this method can be. While the banks see credit card processing as a way of earning increased profits, in the end they will typically care more about not losing you as a bank customer.
Break Your Contract When There Is A Rate Increase or New Card Introduction
You may not be aware of this, but no fees can be increased or introduced by your processor without providing you with at least a 90-day notice (some changes require 180 day notice). Such notice must be in writing and is typically found printed on your statement or in an insert with your printed statement – so pay attention!
When a fee increase is announced, you, the merchant are allowed to cancel your account without penalty; both within the 90-day notice period as well as for 90 days from when you can reasonable determine the effect of the new fee or increased rate.
Visa and MasterCard also periodically introduce new credit card types (such as the new Visa Infinite Privilege card introduced April 2014). These new cards are considered new 'fees' under the code of conduct – so if you see a new credit card type being introduced, it could be an opportunity to get out of your contract.
At the time of this posting Visa is introducing a corporate Infinite Card. The rates have been posted but as of July 2017 that card does not seem to have been offered to the public.
MasterCard has recently provided notice of changes to their interchange rates effective November 1, 2017. Some rates are increasing.
Both of these changes should allow merchants the opportunity to cancel without penalties. However, the leasing arms of the processing companies are notorious for making it difficult for merchants to exercise their rights so it's a good idea to get in touch with Canada First to learn about your rights.
Code of Conduct for the Credit and Debit Card Industry in Canada
The original Code of Conduct came into effect in August 2010 and was designed to dampen some of the more unscrupulous practices of the credit card industry. An updated, much stricter and far reaching Code of Conduct was released in April 2015 to further help consumers and merchants based on changes in the industry.
The Code is voluntary. However it seems that all parties involved in the credit card processing industry have agreed to comply with it's rules and procedures.
Limitations on Auto-Renew Agreements And Cancelation Timing
The latest Code of Conduct addresses Auto-Renew Agreements. Under the New Code of Conduct, Merchants can, at any point in the contractual relationship, provide notice to their processor that they do not wish to auto-renew their agreement. They are not required to do this during a certain window (such as 30 days prior to the term date) although they cannot provide such notice within the final 90 days of the agreement or any renewal period. Auto-renew agreements have also been limited to a maximum of 6-month term, meaning that even if you forget to notify them, they cannot renew your contract for another 3 years, they are limited to a maximum of 6 months only.
Reduction in Applicable Interchange Rates
In April 2015, upon the enactment of the updated Code of Conduct, Visa and MasterCard both introduced lowered interchange rates. According to the updated code of conduct, merchants are able to immediately give notice of their intention to cancel their existing agreement if the reduced interchange cost was not passed back IN FULL to the merchant. Since many Canadian merchants are in a tiered (qualified / non-qualified) price structure, very often price reductions do not fully reflect the lower interchange costs.
MasterCard lowered their interchange rates again in December 2016, which should be apparent in bills received in January, 2017. Merchants should be able to determine at that time whether that reduction was passed along in full. If not they should have until April 1, 2017 to cancel without a penalty.
Filling a Complaint Under The Code of Conduct
When calling your processor to cancel, some support reps may be unaware of the Code of Conduct or try and convince you that certain provision upon which you are relying, do not does not apply. Don't waste your time arguing with the first level rep. Ask to have your call immediately escalated to a manager who has the authority, and the knowledge, to resolve your complaint. This is likely to produce the most immediate results.
If this does not work and you feel that your processor is violating the code, you can file a complaint through the Financial Consumer Agency of Canada:
Telephone: 1-866-461-3222
Email: [email protected]
Write to: Financial Consumer Agency of Canada
6th Floor, Enterprise Building
427 Laurier Ave. West
Ottawa, ON K1R 1B9
Filling a Complaint with Visa
Let's Work Together
Get in touch and ask us for a quote or ask a question about what solution is best for your business. Call us at 888-616-6967 or click to send an email. We're here to help.