Why Use Business Track Reporting
You can analyze your payment processing with Business Track Reporting – an easy-to-use online reporting tool for greater insight and better time management.
Managing payment processing and all its ancillary activities can be extremely time consuming. If you're only using paper statements, you can never be sure you're getting a comprehensive picture. Back-office tasks such as creating reports, balancing daily activity at the terminal level for every location and tracking fraudulent activity, can be completed manually—but at high costs.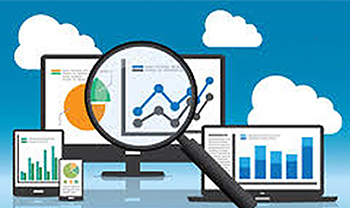 Business Track Key Components
Business Track® – Access and manage all processing data through a consolidated, user-friendly web portal
Business Track® Mobile – Access processing data using your mobile phone
ClientLine® Reporting – Analyze your processing with an easy-to-use online tool that provides easy access to your data
Data File Manager – Create, test, manage and generate raw data files where you control the set-up and delivery




eIDS – Automate the dispute management process to minimize chargeback losses, reduce risk and prevent fraud
Merchant Alerts – Receive timely notifications of reconciliation and dispute events that have bottom-line impact
Merchant Statements – Access comprehensive reporting of submissions, chargebacks, interchange rates, funding information and associated fees
Payments Tax Manager – View, update and manage store-level tax information from a centralized online tool
How It Works
Rather than waiting for a report, you conduct the analysis that suits you, right when you need it.
You can select and view reports created from a comprehensive database that includes the processing of credit and debit card transactions.
You decide what information you need to manage your business.
Each report is designed to give you what you need, whether it is summary information or details from specific events.
The Business Track solution lets you access your payments-related data quickly and easily, so you can focus on putting that information to work for you.
Benefits For Your Business
Convenience
– Track your business while on the go.
Simplicity
– Navigate with an easy-to-use interface designed for iPhone® and Android™ devices.
Daily Pulse
– View important information at-a-glance
Easy Access To Your:
Sales
Customers
Deposits
Business Impacts
Look Back
Compare Days
Save Time:
Use Business Track Mobile daily and the Business Track website for more extensive reconciliation and reporting.
BENEFITS FOR YOUR BUSINESS
Canada First provides customized solutions and preferred rates for dozens of merchant categories including Associations, Grocery Stores, Franchises, Health Care Practitioners, Hotels and Lodging, Restaurants and Professional Services,
Call us at 1-888-616-6967 and find out if your business qualifies as well and get your Free Quote.
Let's Work Together
Get in touch and ask us for a quote or ask a question about what solution is best for your business. Call us at 888-616-6967 or click to send an email. We're here to help.