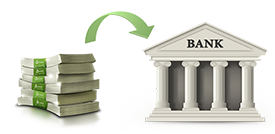 Next Day Bank Deposits for Canadian Merchants
With Canada First you don't have to wait to get paid. With next day bank deposits, your processed funds are deposited to your preferred bank account on the next business day. That way your cash flow is optimized. Because we can deposit funds to any Canadian bank, financial institution or credit union you don't have to switch banks or open a new account.
FAQs About Next Day Bank Deposits
Do You Need A Business Bank Account?
If your business is incorporated or if it is a partnership, then your funds must be deposited to a business bank account. If you are the sole proprietor of a business, you can use your personal bank account to receive your processing deposits.
How Long Does It Take For Funds To Be Deposited Into My Bank Account?
If you are banking with the Bank of Montreal, TD, Scotia Bank, CIBC, Royal Bank, National Bank and many other banks and credit unions, your funds should be deposited into your designated bank account the next business day. That's why we call it next day bank deposits. Some, non mainstream banks and credit unions may take up to 2 business days.
Keep in mind that the earlier your settlement is performed, the faster the deposit will be made to your account. That is to say, if you settle your transactions early in the day, then your funds will be deposited on the next business day.
If you perform your settlement at 11:30 p.m., it is possible that you will receive your funds two business days later. Transactions processed over the weekend are deposited the next business day.
What If I Process Transactions in US Funds?
Canada First facilitates processing transactions in US funds.
If you decide that you want to process some transactions in US funds then you will need a second merchant account and a terminal dedicated to US funds. You'll need to provide a void cheque for a U.S. dollar bank account from a Canadian financial institution.
Keep in mind that fund settlements processed in U.S. dollars may take an extra day to settle.
Dynamic Currency Conversion (DCC)
Canada First also offers Dynamic Currency Conversion (DCC) which allows merchants to offer international customers the option to pay in their home currency, while protecting you from currency fluctuation.
When Will Processing Fees Be Debited From My Account?
Normally, most processing fees are collected on the first day of the month following the transactions (depending when the weekend falls). Monthly fees are collected on the last business day of the month. Upon request, we can also have your merchant account on "Net Settlements" where processing fees are debited before they are settled to your bank account.
With Canada First You'll:
Get The Latest In Payment Technology: Canada First offers the most up-to-date payment options for associations. Collect payments in your office, through your website and on-the-go. Your merchant account can be used anywhere, anytime.

If your hardware or software POS is already integrated with a different processor or you want it to be integrated, our semi-integrated solution can be adapted to almost every system.

Accept Payments Securely: Never handle sensitive credit card information again. Cardholders can enter their own information through your secure payment page, and we handle the rest.
Access Easy To Use Reporting And Reconciliation Tools: Organize transactions, monitor payments and view reporting all in one easy-to-use dashboard.
Link Payments and Donations To Your Website: Link payments to your website in order to easily accept member dues, event registration fees, donations and more! Also compatible with most major POS providers.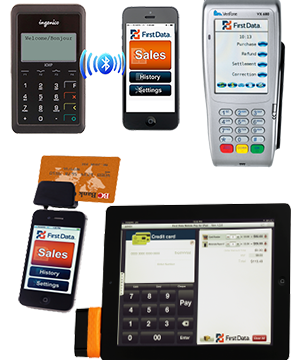 …and Much More
Choose from a wide range of payment solutions including high speed countertop, wireless or virtual terminals
Accept payments online, over the telephone or with your Smartphone or Tablet
Easily set up recurring, instalment and deferred payments
Get fast and simple payment processing for credit, debit, gift and loyalty cards.
Our guarantee that we'll keep your costs down and that we'll meet or beat the processing rates you're offered by other processors
Get faster access to your cash through next-day funding—that's one to two days earlier than the standard funding cycle of some other processors
Access to online reporting and account management anywhere, anytime
Let's Work Together
Get in touch and ask us for a quote or ask a question about what solution is best for your business. Call us at 888-616-6967 or click to send an email. We're here to help.