The Rapid Rise of Tap and Go
With the increased need for social distancing, there is a corresponding need for contactless payment systems in your business.
All Canada First Point of Sale terminals and PIN Pads accept contactless payments, including MasterCard PayPass®, Visa payWave® and Interac FlashTM and Apple Pay with a tap of their card.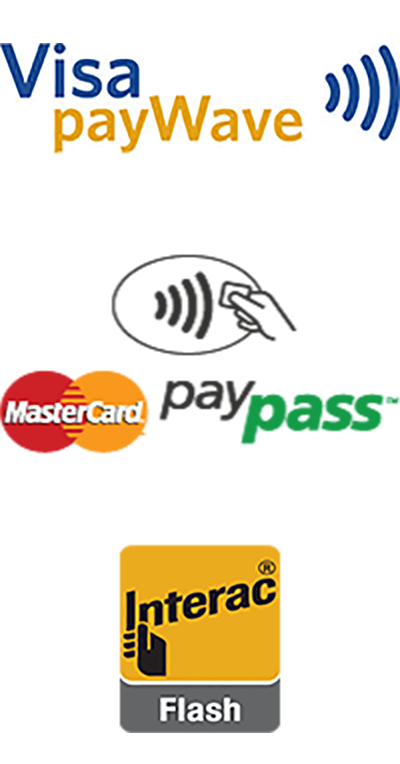 Why You Need Tap and Go
If you're like most merchants, you're curious about Tap and Go technology. In addition you might be considering whether now is the time when you should start accepting Tap and Go  at your business.
In fact, you're right to be considering Tap and Go. Punching in a security pin has become both a health concern and old fashioned. In addition, debit and credit cards equipped with tap and go technology that allows a user to pay with only a wave or tap of their card are spreading rapidly.
For instance, Canada's two biggest card providers, Visa and MasterCard, have offered cards with contactless technology for the past several years. Now it appears usage has hit a "tipping point,"
Similarly, while contactless cards have been issued over the past 10 years, they have have taken off at an accelerated pace in the last two years. Statistics show that the dollar volume of "contactless" payments made across processing terminals in Canada jumped 262 per cent in the three months between July and the end of September 2019.
Above all, a 2018 MasterCard study found that cardholders that received tap-enabled cards spent almost 30 per cent more than before. This statistic is cautionary for consumers but great news for merchants – because it means more consumer spending at your establishment.
Similarly, Visa says contactless transactions represented 42.1 per cent of all store purchases made by cardholders in June 2018.
In fact, more than half (51%) of Canadians are now using some form of contactless payment, which includes tap-to-go credit cards and mobile wallets like Apple Pay, according to MasterCard Contactless Consumer Polling.
In conclusion, Tap and Go can really benefit your business so get started now. Call 888-616-6967.
How Tap And Go Works
At the heart of this advanced payment technology is a tiny microchip and radio antenna embedded in your contactless debit card, credit card, key fob, or mobile phone. Your payment details are wirelessly transmitted to a high-speed contactless reader, which then uses the card processing network to verify your transaction – nearly instantly – with your financial institution. When you see the green light and hear the beep, your payment has been accepted. Tap And Go payments are designed for making small purchases more convenient, and are typically capped at $100.
However, in response to the push towards more social distancing, many banks have increased the upper limit for tap and go transactions to $250 per transaction. Keep in mind that this increase has not been applied across the board and you may find some retailers where the upper limit for tap and go is still $100.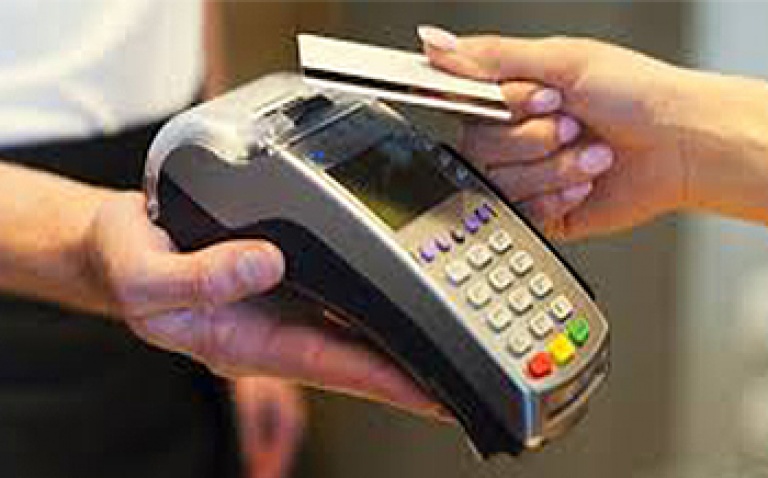 Want To Get Tap And Go For Your Business?
Tap and Go is net technology and can be confusing at first.
Get all your questions answered by a knowledgeable merchant services advisor.
Contact your Canada First merchant adviser to get your Tap and Go system working.
Just complete the form below and a merchant advisor will get back to you within one business day.
Let's Work Together
Get in touch and ask us for a quote or ask a question about what solution is best for your business. Call us at 888-616-6967 or click to send an email. We're here to help.